1. Hair transplant surgeon draws the blood sample out in order to take the plasma and centrifuge it in a sterilized lab condition.
2. The place where hair restoration is needed is numbed by giving local anesthesia. The body part could be scalp or face.
3. The surgeon uses special micro needles to inject PRP into the scalp.
4. It takes around 10 to 15 months to achieve the optimal hair growth with the help of Platelet rich plasma therapy.
If you want the results faster and with more accuracy, combining it with ACell Therapy seems logical.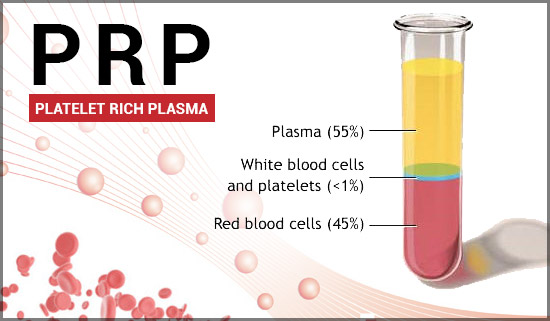 Advantages of PRP (Platelet rich plasma) treatment in Chennai
It has become one of the most favored choices among the patients due to many reasons. The most prominent benefits of PRP treatment for hair loss are:
It is a simple and non-surgical procedure where the chances of side effects or scars are minimum.
Surgeon gives multiple injections on the scalp and the procedure didn't last for more than 3 hours.
The recovery period is minimal as compared to other hair loss techniques.
It provides natural looking hairs.
The procedure is safe and reliable when done under the guidance of experienced experts.
With due commitments and devotion DermaClinix is not leaving any stone unturned to endow the best end result to its patients. We have experienced professionals to perform the task with utmost efficiency.
Who should not opt for PRP treatment:
If you are opting for PRP treatment in Chennai then you need to consult our hair experts beforehand as a few medical issues didn't allow this procedure for hair restoration. A person cannot opt for PRP if:
He is suffering from some platelet dysfunction syndrome which could alter the result drastically.
He had undergone anti-coagulation therapy in the recent past for treating some ailment.
Some issues such as skin diseases, cancer, liver diseases or metabolic disorders are there in your medical history.