The whole process takes around 2-3 sessions and the time may vary as per the patient's requirement. We continue the process until the time client didn't get the satisfaction with the result and the semblance of real hair follicles. The process is simple and didn't require many complications. In the initial sessions, the patients might get a little discomfort. Later it would become easy since the final results are worth cherishing. The scalp micropigmentation costs in Chennai are bearable and not as expensive as other hair transplant techniques.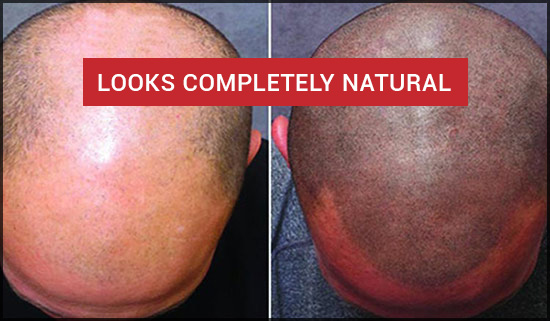 Why should one go for scalp micropigmentation-
The most fascinating thing about Scalp micro pigmentation is it is a non-invasive and non-surgical technique. While other procedures lead to scars on the scalp this method leads to a scalp which looks fuller with hair follicles without causing any marks. In a cool way, it is also be termed as hair tattooing. It also works wonder for people who are suffering from hair thinning or recession.
Apart from this the other alluring features of scalp micro pigmentation includes:
This method is non-invasive and contains zero side effects. This is the reason why it is one of the most popularized methods in the recent past.
It didn't require any continued maintenance or restrictions in the previous lifestyle and thus giving you full freedom to enjoy your new shaven look.
Scalp micropigmentation cost is less than the traditional hair transplant methodologies and thus easy to splurge upon.
Since it gives fast result and you don't have to wait for a long period of time to get a fuller scalp look.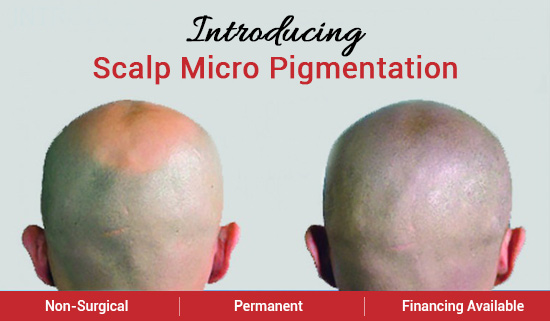 However, a number of hair transplant technologies floats on the market the one which is quite appealing and has managed to attain the popularity is the scalp micro-pigmentation. With its enthralling benefits, it could be your ultimate solution to get rid of baldness as well. We, at DermaClinix bring out the best result for you with full dedication. Take a chance and feel the difference with this most reliable technique to make your scalp look dense with hair follicles.